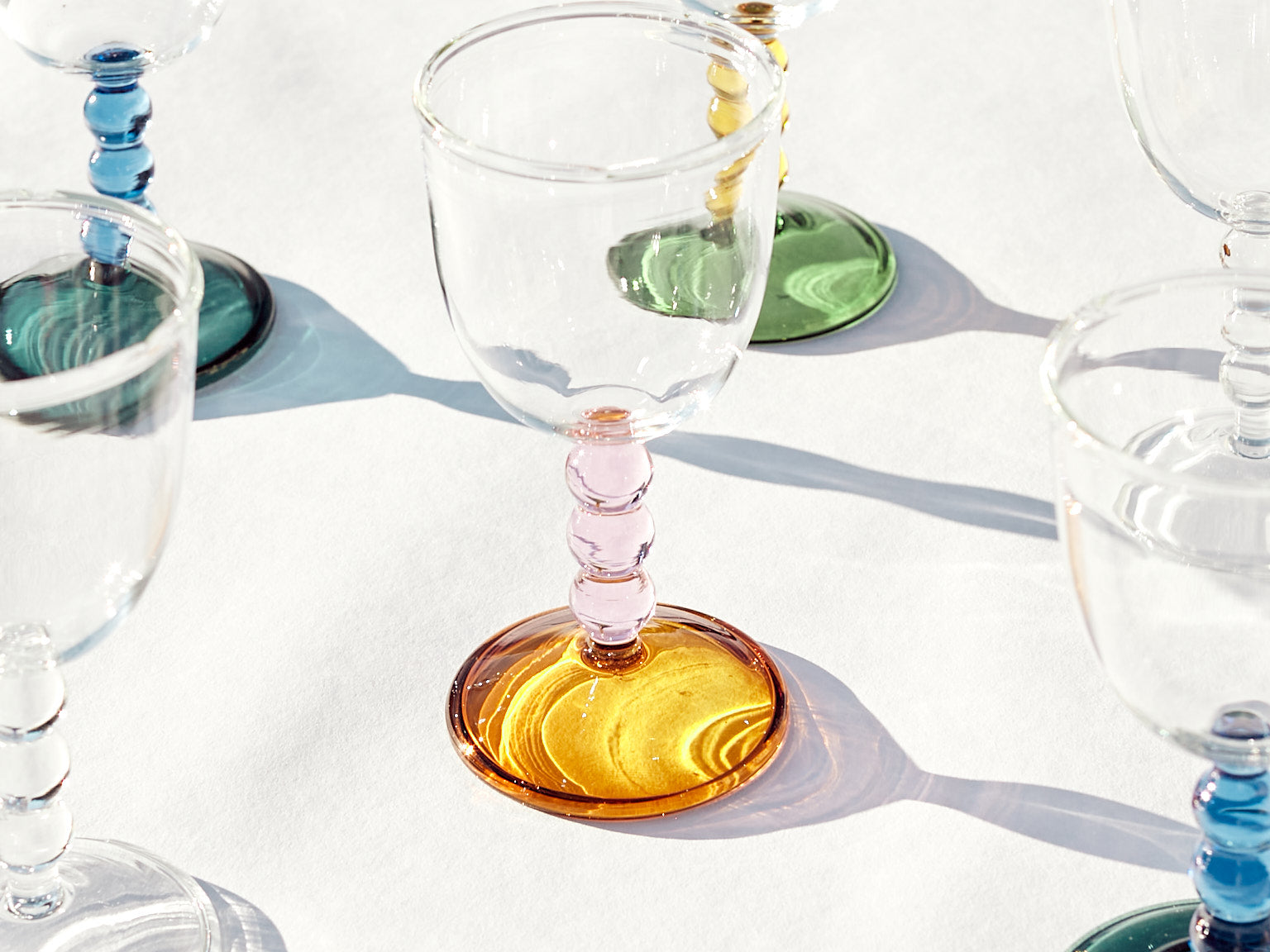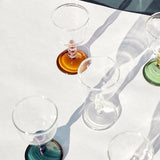 Hand Blown Circle Stem Wine Glass in Pink/Amber
Preorder for delivery within 10 weeks
Elevate your wine experience with our circle stem wine glasses. Each glass is a work of art, individually mouth-blown and carefully crafted by skilled artisans from durable borosilicate glass. It's not just a glass - it's an invitation to savour life's special moments.
With its circle stem design and colour-blocked stem, this glass strikes the perfect balance between elegance and functionality. Whether you're enjoying a robust Merlot or a crisp Chardonnay, our perfectly imperfect wine glasses ensures every sip is an experience to remember.
Available in two designs and four colourways, use alone for a subtle statement or mix and match for a custom look.  
Limited quantities available. 
---
Free UK shipping on orders over £150
Hand Blown Circle Stem Wine Glass in Pink/Amber